SHIPPING ALERT: Shipments are sent out wednesday through Saturday. For Inquiries- email thebroweffect@gmail.com
Get yours for as low as $5 per pen!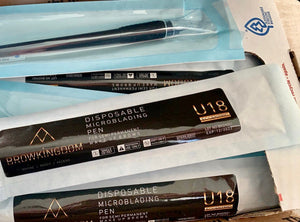 Less Weight, More Control
"This newest U18 Microblading was created with a lighter structure and slightly wider rubber handle giving the artist more control and freedom of movement. The length of the pen was shortened by an inch to allow the weight to be centralized at the base, finished off with an extra soft brush creating a much less rigid feel for the client."
-Lisandra Rodriguez
Co-Founder of BrowKingdom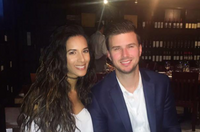 Entrepreneurs With A Dream
Sean and Lisandra own and operate "The Brow Effect" located in Miami FL. Lisandra worked multiple jobs and Sean worked 70 hours a week in corporate marketing. They saved up and opened up their first salon which would eventually become the Most Rated Salon Microblading in South Florida.
BrowKingdom was born of the intent to provide affordable products and training without the artist having to break the bank.